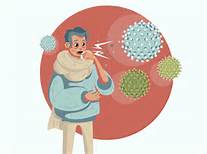 Steps to Follow
Self Quarantine/ Isolation: If you suspect you have been exposed to COVID-19 separate yourself for 14 days to monitor if the develop symptoms.
Stay at home and Isolation: Separate yourself from other people in your home. However, if your develop any emergency warning signs contact the Ministry of Health through its Emergency Contacts
Wear a cloth covering/ mask over your nose and mouth.
Avoid sharing household items.
Clean your Hands regularly and thoroughly with water and soap for 20 seconds or us an alcohol-based sanitizer with at least 60% alcohol
Constantly disinfect surfaces.
Monitor your symptoms.