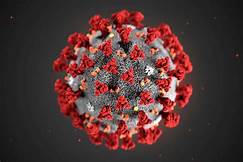 Corona Virus Disease 2019 (COVID19) is a new respiratory illness that can easily be spread from person to person.

COVID-19 is spread through contact with droplets produced by a person who is sneezing or coughing or contaminated surfaces or objects.

Recent studies indicate that people who are infected but do not have symptoms likely also play a role in the spread of COVID-19.